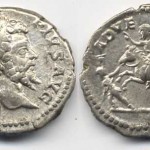 Was Septimius Severus the 1st Black man to rule England?
Did you know that Black and Asian people first came to the North East in Roman times? Or that England was once ruled by a Libyan? These and many more historical facts were revealed as part of BBC Black History Month.
Early Black History
Emperor Septimius Severus wasn't the only Black Roman in Britain. There were other African officers, soldiers … stationed on and around Hadrian's Wall in the 3rd century.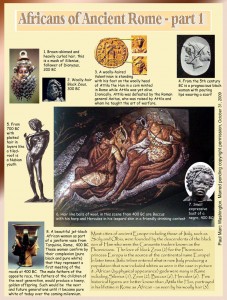 From the 9th century onwards, there are records of Vikings bringing Moroccans to the region.
There's a gap in the recording of black presence in the North East of England for nearly 400 years until the start of the 16th century.
Black and Asian presence in the North East of England can be traced back to Septimius Severus, a North African Libyan, who ruled England as Roman Emperor between 193-211 AD.
Severus was unique amongst the Roman emperors as being the first Black citizen to hold the highest office in the empire.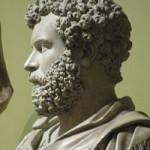 The most celebrated example of an early Black presence in Britain is the case of the Roman military garrison on Hadrian's Wall in Cumbria.
A 4th century inscription tells us that the Roman auxiliary unit, Numerus Maurorum Aurelianorum, was stationed at Aballava, modern day Burgh-by-Sands.
This unit had been mustered in the Roman province of Mauretania in North Africa, modern Morocco.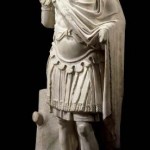 The Black Romans
Genetic evidence
It was recently suggested that African DNA might be found to be present in the local populations near to Hadrian's Wall.
However, this would not conclusively show that the Black Roman soldiers on the wall intermarried with the local population because of the problem of 'admixture'.
Admixture is a process whereby the DNA of a population becomes diluted over time and it cannot be shown at what period in time that dilution took place.
African Legacy
During his time in office, Septimius Severus legalised marriage during military service.
There is also evidence that that some Black Romans married, had children, and remained in Britain after their tour of duty.
Skeletons unearthed in a Romano British Cemetery outside York revealed the limb proportions of some of the men suggested that they were Black Africans.
Perhaps they might be considered to be Britain's first Diaspora people, making Cumbria the birthplace of Black British history?