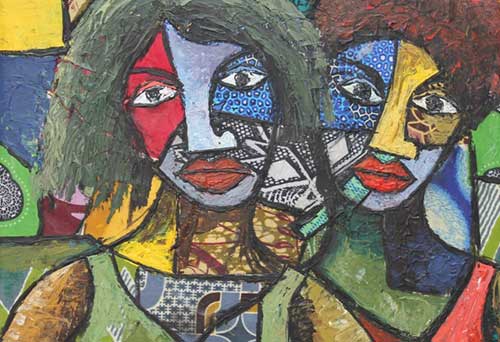 Art Exhibition - Shifting the Paradigm: The Art of George Edozie
Reception at Museum of Contemporary Art, North Miami (MOCA)
December 2, 2014 from 7 – 9 PM
The Museum of Contemporary Art, North Miami (MOCA), South Florida's oldest and only museum dedicated exclusively to contemporary art, will kick off Art Basel week in Miami with a thought provoking exhibition featuring contemporary artist, George Edozie.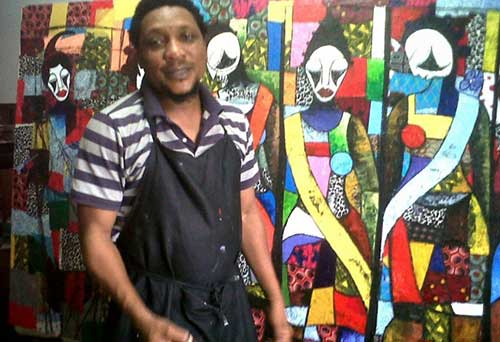 George Edozie in Studio
Reception at Museum of Contemporary Art, North Miami (MOCA)
December 2, 2014 from 7 – 9 PM
Both the artist and the curator of Shifting the Paradigm: The Art of George Edozie were born in Nigeria, however they each work internationally as cultural practitioners who question so-called "post-modern" theories about aesthetics.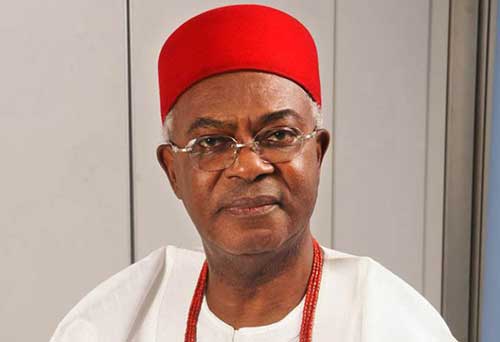 His Majesty, lgwe Nnaemeka Alfred Achebe, CFR, MNI, Obi of Onitsha
His Majesty, lgwe Nnaemeka Alfred Achebe, was born in Onitsha Nigeria in 1941. Onitsha is located in the state of Anambra in the Federal Republic of Nigeria. After earning his BA in Chemistry from Stanford and an MBA from Columbia, he enjoyed a 30-year career with the Shell Petroleum Development Company of Nigeria, where he was appointed to the board of directors and managed of the Eastern Division of the company which was responsible for the production of one-quarter of Nigeria's s oil output (500,000 barrels per day).
The Help has touched a nerve, and JENdA journal has now framed that nerve.
How do we understand the experiences of black women domestic workers who worked in Klan homes during the 1960s? How do we make sense of Aibileen and Minny's character in 2011? How do we understand Stockett's notion of "sisterhood"? What does sisterhood mean between two unequal relations that are divided by power and race? How do we understand the complex class relationship between madams and their maids around the world?