Spread the love
39

Shares
In numerous erotic images from ancient Rome depicting the sex scenes, if you would observe very carefully, you will notice Muurish so-called Black men having sex and dominating so-called white women.
Inter-racial sex between Muurish men and so-called white women has been an ongoing thing since Year 0, Anno Domini. Its been on for over 2000 years now, look at Southern Italy, Greece, France, Germany and Spain. All those brunnets…
Look again at the scenes above from ancient Rome.
However, rather very curiously, you hardly ever see any scenes depicting sex between so-called white men and black women.
Why?
That was in ancient Rome. Before the Muurs fell…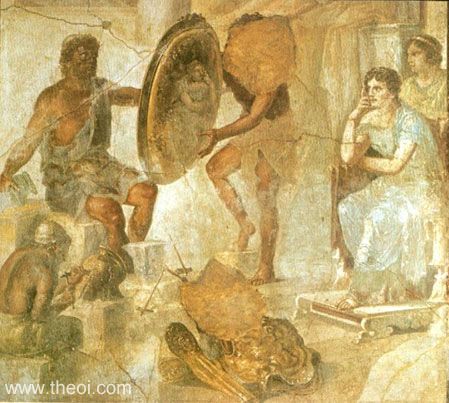 HEPHAISTOS & THETIS – Museum Collection: Museo Archeologico Nazionale di Napoli, Naples, Italy Catalogue Number: TBA Type: Fresco, Roman
Roman Art . Eroticism in antiquity : Table has flaps with erotic scene between a man and a woman wearing a veil . A young man present at the taking stage . Mural , after 25 AD . From the Villa della Farnesina . Rome , Palazzo Massimo alle Terme Museo Nazionale Romano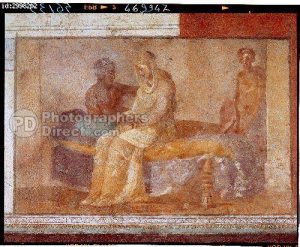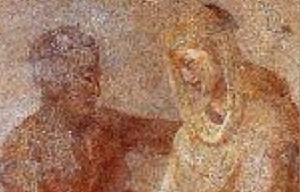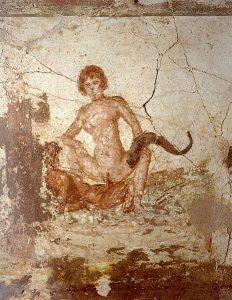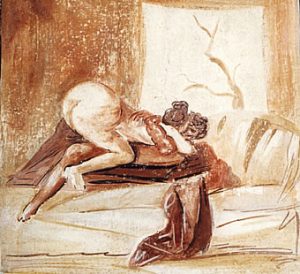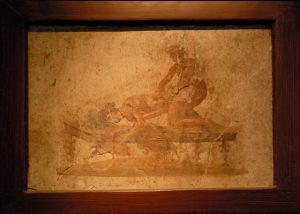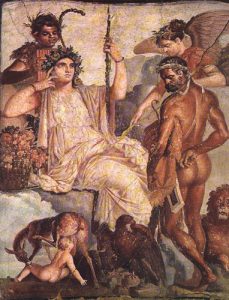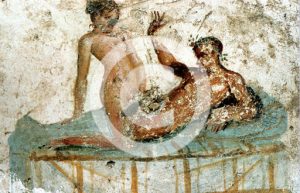 Pompeii Brothel

See
Pompeii Fresco from the Secret Room in the Museo Archaeologico Naples Italy
Naples National Archaeological Museum, Accession number Inv.27686; Object history Provenance: venereum, private building, Pompeii
Spread the love
39

Shares