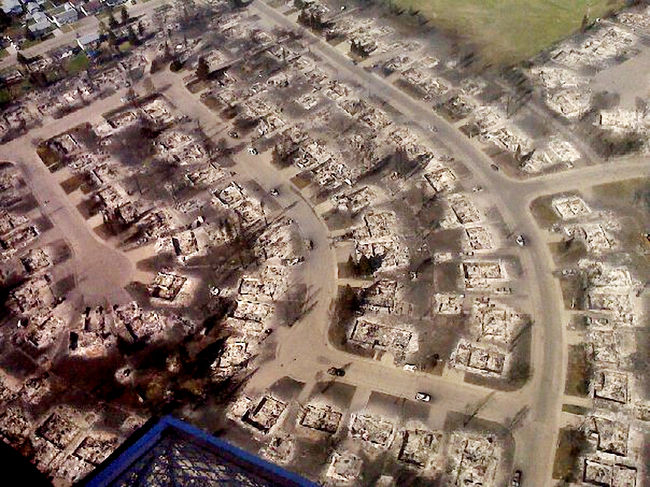 Wild fires jumped out of the woods yesterday afternoon Sunday May 15, 2011, and burnt the entire town of Slave Lake, Alberta to the ground.
It did not spare the police, nor the city, churches or kindergartens. Sunday morning May 15, 2011, Slave Lake was a beautiful town in Alberta, Canada.
Afternoon May 15, 2011, within a span of three hours Slave Lake was a ghost town. A wrecked char of its former self.
More than 7000 have been evacuated. More will follow shortly. 65% of the town is burned to the ground.
Rasta Livewire reporting from Canada…