Spread the love
50

Shares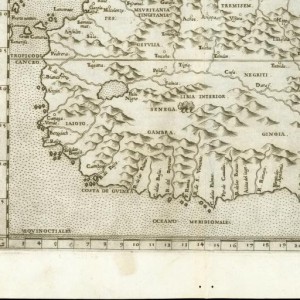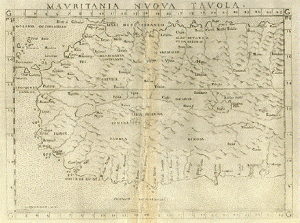 The Greeks knew of ancient Mauritania and wrote glorious things about it.
Mauritania, the mystic land of the ancient Maurs, the noble and the wise. It was as old as Egypt, similarly mysterious. It was the said to be the land where the gods loved to visit.
Ancient Mauritania is wider in terms of geographic dimension than it is today. It stretched from North Africa to West and Central Africa.
According to Claudius Ptolemy's map of ancient Mauritania 150 BC.
Mauritania stretched as far East as Libya, and as far south as Nigeria.
Mauritania is the ancient country of the Maurs. When it was split up by the Romans following the fall of Karth Hadash or Carthage. Its provinces were became independent principalites.
Those new polities later gave rise to countries such as Nigeria, Niger, Chad, Mali, Morocco, Libya and Algeria.
Here are ancient rock depictions made by those Mauritanians:
Find below "Mauritania Nvova Tavola" Copper etching from: "Geographia" by Claudio Ptolemy. Originally edited and published by Willibald Pirckheimer. This edition, which comprises all 64 maps of the "B" edition, including the "New World", was published by Josephus Meletius 1562 in Venice.
The map clearly shows that the area of Mauritania was once larger than today. It reached as far east as to include part of Libya. The southern part of the map reaches as far east as present-day Nigeria. Notice the Canary Islands and Madeira in the upper left.
Backside has text in Italian about the region shown on the map, i.e. Mauritania.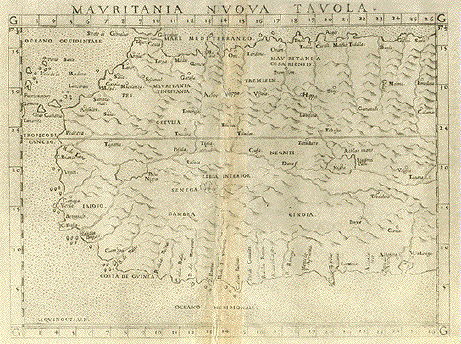 Spread the love
50

Shares