** Dated June 17, 1960, the first letter was sent to the Emperor commending him for his speech warning Africa against becoming dependent on loans from Europe and America.
"Your Majesty,
I have read with great interest in the New York Times the report of your speech at the meeting of independent African nations. I write to thank you for the speech and especially for its warning to Africa not to become dependent upon loans from Europe and America. This is the policy by which your predecessor, Menelik, saved the independence of your country.
I am, sir,
Your Obedient Servant,
W.E.B. Du Bois"
Dated June 6, 1962, the second letter was sent to the Emperor informing him of the of the Encyclopedia Africana project. Read it below:
"Your Excellency,
Our aims and plan of work are set forth in the enclosed Information Report, which I trust you will find of interest.
It is our desire to make this work a truly Pan-African undertaking. It must be so to reflect truly and accurately the life and history of all Africa. In addition, the purpose of this Encyclopedia would be in one important sense, to correct the false European-created concepts of disunity and division fostered among all African peoples. Along with the cooperation of scholars in various African countries, we are seeking the endorsement and support of prominent African leaders. We hope therefore that you may wish to send us a brief statement supporting our efforts in this work.
With warm personal regards,
Very Sincerely Yours,
W.E.B. Du Bois
Director
TO:
His Excellency,
Haile Selassie,
Emperor of Ethiopia, Addis Ababa,
Ethiopia."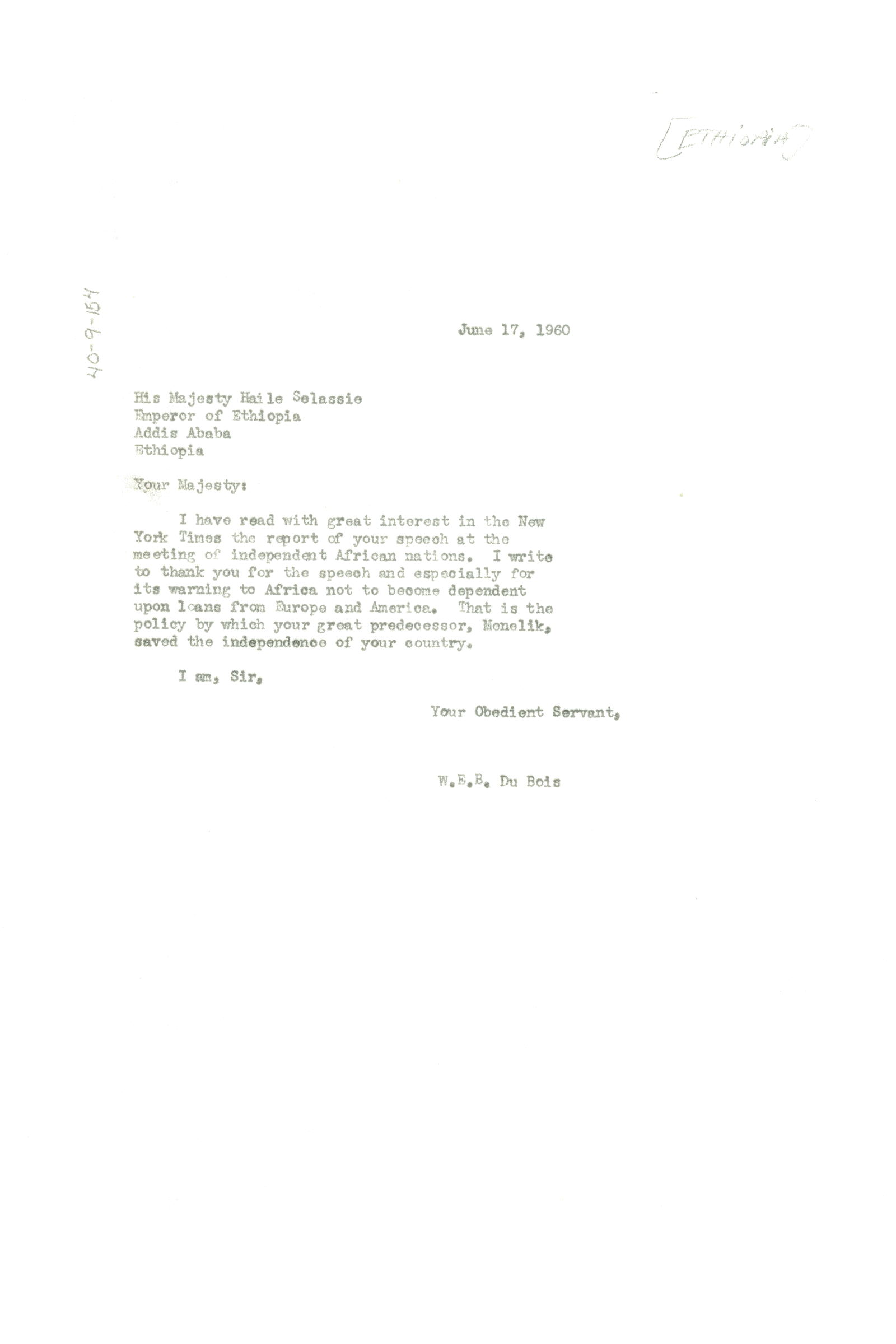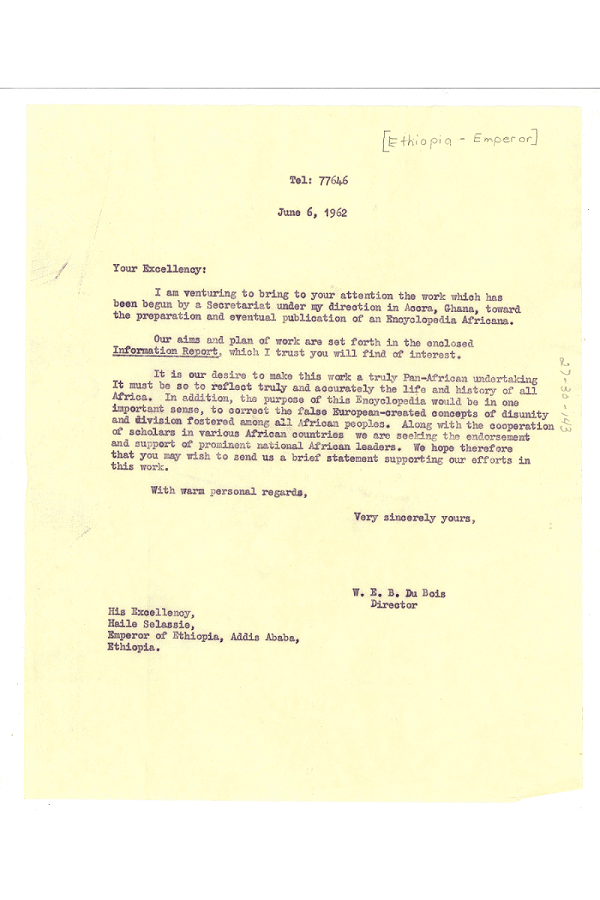 Letter courtesy David Graham Du Bois Trust/Special Collections and University Archives, University of Massachusetts Amherst Libraries
Revealing Letters of Dubois to His Majesty Emperor Haile Selassie