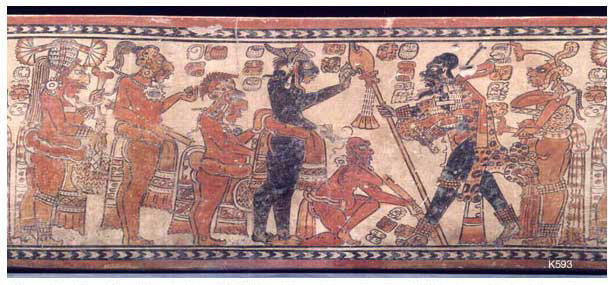 Here we see what is known in the academic circles as the Chama vase. It is a Mayan artifact which must have been used for traditional ritual ceremonies.
The picture on the vase appears to show a meeting of two cultures. The picture vase records a meeting of the Mayan and a representative of the Native Blacks who were represented in Mayan art by the god Ekchuah.
The man on the left is wearing a Black leopard suit.
This was the continent of Americas, before Colombus the pirate was ever born.