Rosim Ababikov, native of Stepanovka, a settlement near Batumi, Georgia. Photo taken in 1913.

http://thephora.net/forum/showthread.php?t=38626
The Muurish Russians Seen through the Eyes of Russian Painter Franz Alekseyevich Roubaud:
Franz Alekseyevich Roubaud (1856-1928), est un peintre russe qui a créé certaines des plus grandes et des plus connues fresques panoramiques.
Franz Roubaud (Rubo) (Russian/Ukranian 1856-1928 )'A Cossak Family On the Move'

http://www.hampsteadgallery.com/paintings/russian_paintings.htm
Franz Roubaud 1856 Odessa 1928

roubaud capture jpg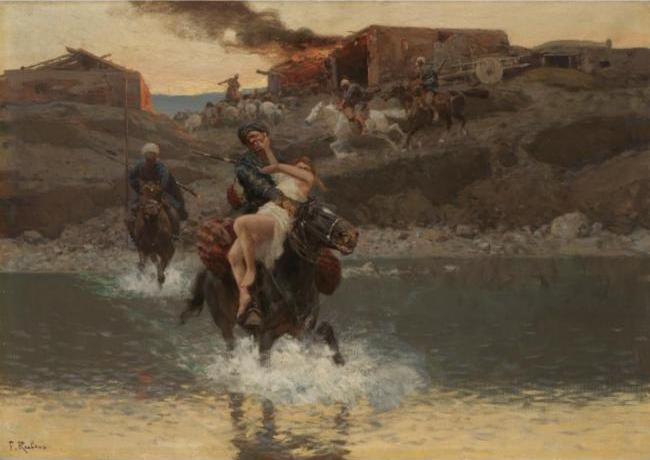 Franz Roubaud (1858-1928): Kohtaus Kaukasian sodasta.