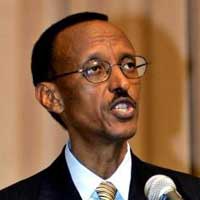 By Kezio-Musoke David
Rwandan President Paul Kagame has stressed the importance of African media telling their own story in an African context.
Addressing his monthly media briefing, the Rwandan leader warned the media against being "mentored by Western minds" while covering Africa.
During the Tuesday briefing at State House in Kigali, President Kagame finally broke his studied silence regarding his electoral intentions when he announced that he would stand for a second term in the August election.