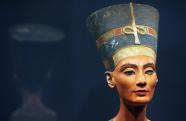 PARIS (AFP) — The bust of Queen Nefertiti housed in a Berlin museum and believed to be 3,400 years old in fact is a copy dating from 1912 that was made to test pigments used by the ancient Egyptians, according to Swiss art historian Henri Stierlin.
Stierlin, author of a dozen works on Egypt, the Middle East and ancient Islam, says in a just-released book that the bust currently in Berlin's Altes Museum was made at the order of German archaeologist Ludwig Borchardt by an artist named Gerardt Marks.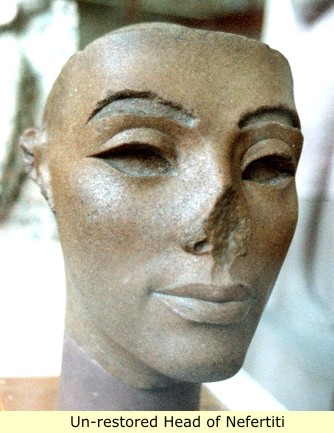 "It seems increasingly improbable that the bust is an original," Stierlin told AFP.
The historian said the archaeologist had hoped to produce a new portrait of the queen wearing a necklace he knew she had owned, and was also looking to carry out a colour test with ancient pigments found at the digs.
But on December 6, 1912, the copy was admired as an original work by a German prince and the archaeologist "couldn't sum up the courage to ridicule" his guest, Stierlin said.
The historian, who has been working on the subject for 25 years, said he based his findings on several facts. "The bust has no left eye and was never crafted to have one. This is an insult for an ancient Egyptian who believed the statue was the person themself."
He also said the shoulders were cut vertically in the style practised since the 19th century while "Egyptians cut shoulders horizontally" and that the features were accentuated in a manner recalling that of Art Nouveau.
It was impossible to scientifically establish the date of the bust because it was made of stone covered in plaster, he said.
"The pigments, which can be dated, are really ancient," he added.
Stierlin also listed problems he noted during the discovery and shipment to Germany as well as in scientific reports of the time.
French archaeologists present at the site never mentioned the finding and neither did written accounts of the digs. The earliest detailed scientific report appeared in 1923, 11 years after the discovery.
The archaeologist "didn't even bother to supply a description, which is amazing for an exceptional work found intact".
Borchardt "knew it was a fake," Stierlin said. "He left the piece for 10 years in his sponsor's sitting-room. It's as if he'd left Tutankhamen's mask in his own sitting-room."
Egypt has demanded the return of the bust discovered on the banks of the Nile since it went on display in 1923, depicting a stunning woman wearing a unique cone-shaped headdress.
One of Berlin's prime attractions it will move into its own hall at the newly renovated Neues Museum when it reopens to the public in October.
More @
http://www.google.com/hostednews/afp/article/ALeqM5hesdEvM5E_PC4GzRm3iHA9fAYdQg