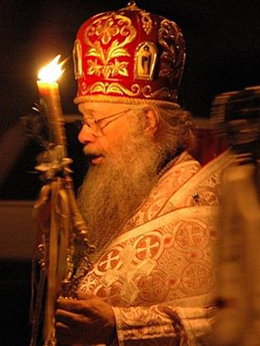 Archbishop Kenneth William Storheim, who has held positions in a number of Canadian communities with the Orthodox Church in America, has been arrested and charged in Winnipeg with two counts of sexual assault.
Storheim, 64, turned himself in to Winnipeg police at about 9:30 a.m. on Wednesday, police announced Thursday.
Storheim has been released from custody on a promise to appear in court at a later date.
In October, CBC News reported he stepped down as head of the Canadian diocese of the Orthodox Church in America (OCA) amid allegations of sexual abuse involving pre-teen boys.
'He has faith in the system that justice will be done.'—Winnipeg defence lawyer Jeff Ginden
In a statement released on the OCA website in October, church officials said Storheim was on a leave of absence as police in Canada investigated abuse claims.
The allegations are 25 years old, according to Const. Robert Carver of the Winnipeg Police Service, which was leading the investigation.
Read more: http://www.cbc.ca/canada/manitoba/story/2010/11/25/mb-archbishop-sexual-assault-winnipeg.html?ref=rss#ixzz16L9CD7C0