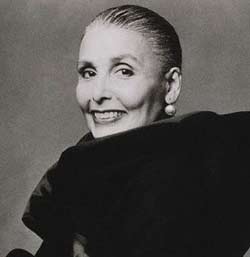 By Leonard Pitts Jr.
Lena Horne was more than an entertainer. The one-time resident of Overtown was a symbol who paved the way for how America confronted race and celebrity.
Lena Horne was one of the last links to an era fading slowly from living memory.
A singer and actress of café au lait skin, lively eyes and an irrepressible smile, she came to fame in the 1940s, a time when African Americans could not vote in the South or gain admittance to most hotels, when southern trees still bore strange fruit.
Thus the African-American performer who climbed out of obscurity became, wittingly or not, a de facto symbol, a stand in representing millions of other African Americans shut out of the mainstream by custom and by law. She bore all their hopes and aspirations. It was unfair; it was ridiculous. It was the way things were. Lena Horne, who died Sunday at 92, had to represent. And she did -- spectacularly.
Not simply because she was beautiful, though she was. Not simply because she sang in a satiny, deceptively agile voice, though she did. In the end, the thing for which Lena Horne may be most justly celebrated is simply that she did all of the above with a sense of weightless grace, a wordless insistence upon her dignity and carried herself with a refined sophistication the nation simply was not used to equating with African-American people. In so doing, she became a hero in a way that went far beyond her beauty.
Although, in the end, everything always came back to that beauty. Horne was ambivalent about it.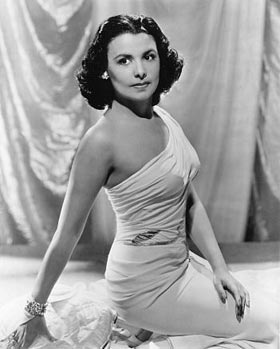 "I was unique in that I was a kind of black that white people could accept. I was their daydream. I had the worst kind of acceptance because it was never for how great I was or what I contributed. It was because of the way I looked.''
African-American men did not share her ambivalence. Indeed, African-American men of a certain age will testify that while the white guys went to war with posters of Betty Grable to remind them of what they were fighting for, black men climbed into their tanks, hefted their rifles, knowing that they were fighting for Lena Horne.
They were smitten by an elegance that seemed effortless. But she would tell anyone who asked that it never really was.
Lena Mary Calhoun Horne was born in Brooklyn on June 30, 1917. Her parents split up when she was still a toddler, and her childhood was itinerant, spent touring with her performer mother. For a time, they lived in Overtown, a thriving mecca of African-American culture before the freeway pierced its heart.
At 16, at her mother's behest, she quit school and auditioned as a chorus dancer at the Cotton Club, the famous Harlem nightspot where whites went to be entertained by black performers (only the light-skinned need apply) but which blacks were not allowed to patronize. In 1938, she made her film debut in The Duke Is Tops, a black musical. But her film career would always be stunted by the bizarre racial politics of the era.
Because of her refusal to play maids -- the stereotypical role that was pretty much all Hollywood offered black actresses at the time -- she was reduced to cameo appearances in movies starring white performers. She was typically depicted in a lavish evening gown leaning against a pillar, singing a musical interlude. Her performance was never part of the main action, allowing film companies to edit her out completely when films were shown in the South.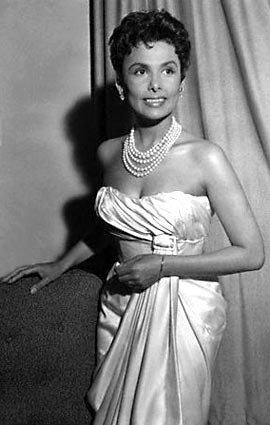 Among the few exceptions was Stormy Weather, a frothy, 1943 musical in which she and famed dancer Bill ``Bojangles'' Robinson headed an all-black cast. The movie's title number became her signature.
Otherwise, the movies simply did not know what to do with Lena Horne, a fact of which she was acutely aware. ``They didn't make me into a maid,'' she wrote in her 1965 autobiography, Lena, ``but they didn't make me into anything else either. I became a butterfly pinned to a column singing away in Movieland.''
She was always outspoken like that, particularly in confronting the racism that hemmed in her career and life. She expressed herself with her funds, contributing generously to the civil rights movement.
She also expressed herself with her deeds. In 1945, Horne was incensed to walk onstage and find herself singing to an audience of German POWs and African-American soldiers; the soldiers were required to sit in the back, behind the enemy prisoners. Horne left the stage, turning her back on the Germans and singing for the black men. In 1960, she threw an ashtray, several glasses and a lamp at a white patron of a Beverly Hills restaurant who addressed her by a racial slur.
There was no such drama when Horne broke the color barrier in Miami in 1952. Her engagement at the Clover Club on Biscayne Boulevard went exceptionally well, according to contemporary accounts, though Horne's manager would admit they were initially ``hesitant'' about accepting the gig.
The singer was married twice. The first wedding came when she was just 19. Her husband was Louis Jones, a friend of her father who was nine years older; the union lasted nine years and produced her children, Gail and Teddy. In 1947, she married Lennie Hayton, a musician. They kept the marriage a secret for three years. He was white, and they feared the controversy that would -- and eventually did -- erupt. Hayton died in 1971.
Horne continued recording well into the 1990s. In 1978 she appeared as Glinda the Good in the big-screen adaptation of The Wiz. In 1981, she mounted a one-woman Broadway show: Lena Horne -- the Lady And her Music. It won her a Tony.
Still, she never quite outpaced the irony of her career: She made it possible for the likes of Halle Berry, Beyoncé, Taraji P. Henson and Angela Bassett to have the sort of unfettered career Horne herself never did. In her later years, she became philosophical about that.
As she said in an interview when she was 80, ``My identity is very clear to me now. I am a black woman. I'm free. I no longer have to be a `credit.' I don't have to be a symbol to anybody; I don't have to be a first to anybody. I don't have to be an imitation of a white woman that Hollywood sort of hoped I'd become. I'm me, and I'm like nobody else.''
Originally appeared on Miami Herald.
Videos of the Legendary Lena Horne
Lena Horne - Stormy Weather (1943)

Lena Horne - Moon River (1965)

Lena Horne - To Basie with Love TV (1982)

Lena Horne - The Man I Love

Lena Horne, A Profile - Part 1

Lena Horne, A Profile - Part 2

Remembering Lena Horne