Professor Anthonia C. Kalu developed the Black Studies program at the University of Northern Colorado. She recently published a book on Biafran War, also known as the Nigerian Civil War.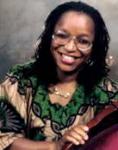 Anthonia C. Kalu is a Professor of Black Studies at the University of Northern Colorado in Greeley, Colorado where she developed the Black Studies program there into an autonomous department. She has been teaching at UNC since 1989.

She received her doctoral degree in African Languages and Literature with a minor in Afro-American Literature from the University of Wisconsin-Madison in 1984.

Among her awards are a Ford Foundation postdoctoral fellowship, a Rockefeller writer-in-residence fellowship and a National Endowment for the Humanities Summer Fellowship for teachers. She spent a year at Connecticut College, where as a Distinguished Associate Professor she helped define their program in Africana Studies. She has also received Distinguished Scholar awards from the University of Notre Dame, Indiana and Spelman College, Atlanta, Georgia. Dr. Kalu is a member of various academic organizations including the African Studies Association and the African Literature Association.

She serves on the editorial board of several academic journals. Her research interests include African and African American literatures and literary theory construction, Women in the African Diaspora, African development issues and Multiculturalism. Her publications include articles in journals like Africa Today, Research in African Literatures, African Studies Review, the Atlantic Literary Review, Seminar and the Literary Griot.

She has published two books, Women, Literature and Development in Africa, Africa World Press, 2001 and Broken Lives and Other Stories, Ohio University Press, 2003. She is editor of the Rienner Anthology of African Literature, Lynne Rienner Publishers, Fall 2004.