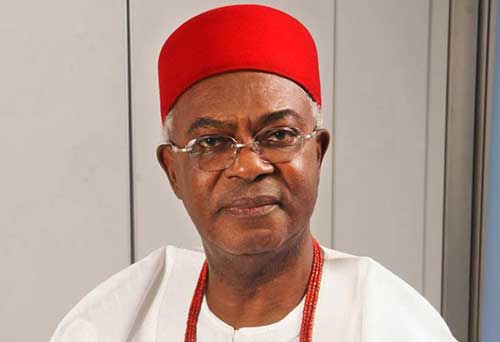 His Majesty, lgwe Nnaemeka Alfred Achebe, CFR, MNI, Obi of Onitsha
His Majesty, lgwe Nnaemeka Alfred Achebe, was born in Onitsha Nigeria in 1941. Onitsha is located in the state of Anambra in the Federal Republic of Nigeria. After earning his BA in Chemistry from Stanford and an MBA from Columbia, he enjoyed a 30-year career with the Shell Petroleum Development Company of Nigeria, where he was appointed to the board of directors and managed of the Eastern Division of the company which was responsible for the production of one-quarter of Nigeria's s oil output (500,000 barrels per day).
Upon retirement, Achebe was transferred to Shell International in London, where he effectively acted as "ambassador at large" for Shell Nigeria with the title of Senior Corporate Adviser until his coronation as Obi of Onitsha. This position brought him in close working contact with international figures in politics, business, academia and civil society. He has travelled and lectured widely and has appeared in the media, including CNN and the BBC.

In his role as Obi, Achebe has a vision to reverse the decline of the historic city of Onitsha. "It is my belief that Onitsha is at crossroads, faced with the dual challenge of being a relevant part of a rapidly changing and more competitive world and that of preserving and promoting those qualities, norms and practices (our culture and traditions) that have earned us respect and distinction as a people." In this regard, the Obi recognizes the arts as an important economic engine for his society.