By Oseloka Obaze
November 27, 2010
Chukwuemeka Bosah and George Edozie
(ISBN-978-0-9773398-3-9): Ben Bosah Books, New Albany, Ohio; 2010, 266pp, Price $50.00, Available at: http://www.benbosahbooks.com
Priceless and the most quintessential arts and paintings that comprise the extraordinary corpus of Nigerian ancient art are sequestered in various foreign museums, courtesy of the nation's historical past. If those paintings depict the glut of artistic talents in Nigeria, the emergent crop of Nigerian painters, mostly avant-garde and unknown for now, affirms that truism.
As Nigeria celebrates in fiftieth anniversary, Chukwuemeka Bosah and Gorge Edozie have added fillip and vim to the anniversary celebrations with their compendium, A Celebration of Modern Nigerian Art -101 Nigerian Artists, which is scheduled to be launched at on 11 December 2010 at The Civic Center, Lagos.  This 266-page exquisite coffee table volume, features 101 young Nigerian artists, and presages the dynamic direction of contemporary Nigerian arts. Getting renowned poet, Gabriel Okara to write the forward to this volume and Nobel Laureate Wole Soyinka, to be the Special Guest at the launching, speaks to the value these men of high honors attach to the utility of such artistic work and intellectual property.
Nigeria has never been bereft of great and talented artists. Yusuf Grillo, Bruce Onobrakpeya, Dele Jegede, Kolade Oshinowo, Abayomi Barber, Obiora Udechukwu, K.K.K Olojo, Gani Odutokun, Nelson Edewor, Raqib Bashorun, Chike Onuorah, Erhabor Emokpae, Uche Okeke, Fred Achibong, Charles Akran, and Olu Oguibe, to name just a few, ably followed contemporary masters such as Uzo Egonu, Ben Enwonwu, and Olu Byron.  Now, Bosah and Edozie bring to the fore in A Celebration of Modern Nigerian Art -101 Nigerian Artists, a succeeding generation of equally talented Nigeria artists that will surely follow suit and a rich pedigree.
A Celebration of Modern Nigerian Art -101 Nigerian Artists does not only celebrate the rich expressions, accomplishment and creative talents presented, it celebrates the diversity of Nigerian modern art and artists and holds out the prospect of, in the words of the authors, "extolling the work of positive minded Nigerians and being proud of their work and them."
There are not too many works of this nature cataloging Nigerian contemporary arts, done by Nigerians, on Nigerians and for Nigerians. Of recent memory, is Olu Oguibe's 1995 volume, Uzo Egonu An African Artist in the West and Sylvester Ogbechie's, 2008 Ben Enwonwu: The Making of an African Modernist.  The dearth of such works reflects on ongoing concerns and prevailing challenges, which Bosah and Edozie evidently set out to redress.
Indeed, to appreciate the challenges confronting present day Nigerian artists, one must lean on the insightful observations by Dr. Aderonke Adesola Adesanya: "Contemporary Nigerian art converges in remarkably exquisite artistic visions and expressions. However, in spite of the claim that contemporary Nigerian art is vibrant and rich one observes a paradox- art so rich yet so impoverished. … Contemporary Nigerian artists confront and have had to contend with the challenges of modernity."  Hence, it is in acknowledging such challenges that the value of a brilliant work like this finds its proper niche.
It is unsurprising, therefore, that Enid Schildkrout, Chief Curator and Director of exhibitions and Publications Museum for African Art in New York would observe in testament that A Celebration of Modern Nigerian Art -101 Nigerian Artists, the "growing number of artists, curators, critics, and collectors in Nigeria, sharing their varied perspectives."   However, the best assessment of this work comes from a renowned master of brush strokes and most famously, the doyen of Nigerian cartoonists, Professor Dele Jegede, who averred, " In the annals of Nigerian art, perhaps nothing has succeeded more in historicizing critical epochs than the simple act of documentation. Dating back to The Nigerian Teacher and Nigeria Magazine, writing about the contemporaneity of Nigerian art has proven to be a form of empowerment. This is what Chukwuemeka Bosah and George Edozie have valiantly attempted in this book."  Indeed, beyond this, nothing else needs to be said by way of valuation of this vibrant and rich work. The key word here is empowerment.
Any art lover and collector must have this volume, and from it, seek to obtain some of the originals presented therein.  The many paintings and photographs in the volume are not stand alones.   The paintings are anchored by an accompaniment of levelheaded and perceptive essays by Dr. E. Okechukwu Odita, Dr. Frank Ugiomah and Numero Unoma, all of which further enrich the paintings.  As Prof. Jegede observed, "the brief essays that foreground the visual images are, just as the artworks themselves, a good mix; at once dated, fresh, and critical – precisely the ingredients that packs enough power for diverse populations – from producers to consumers; from students to scholars of contemporary Nigerian art; and from an international audience to home-grown critics."  Thankfully, appreciating and understanding the paintings and photographs in the Nigerian context is made less  arduous Dr. Odita, who lays out four distinct classifications and categorization into which these arts variously fall, namely, environmental art, convergent art, traditionalist art, and synthesized art. Such categorization is essentially added value.
In perusing this volume, one appreciates the cliché "Beauty is in eye of the beholder" even more.  I feel inevitably pressed -- being the discerning critic that I am -- to make subjective and preferential recommendations. Of the numerous works in this volume, I am enamoured to Bunmi Lasaki's "Moki ota Moki ope" and Uche Edochie's futuristic and high density "Inertia and Hysteria". Similarly, Millicent Osumua's portrait, "Amina" and Kanayo Ede's portrait, "Adiba" were exquisitely feminine, avant-garde and elegant. Chidi Chukwu's "Ugly Disparities" and Olusola Otori's "Silent Majority" presented the greatest intensity and embrace, while conveying a vivid and picturesque rendering of introspection and everyday living in Nigeria. Call them the signs of our times.
The photographs by Emeka Obanor and Numero Unoma are nostalgic, strikingly true-to-life and reminiscent of the great works of ace-photographer, Dr. A. Olusegun Fayemi, especially his rendering in "Windows to the Soul – Photographs Celebrating African Women" (Albofa Press, White Plains, NY, 2003). The last and certainly not the least and my favourites of all the paintings, are Bimbo Samson Adenuga's "Okada Returns" and Abdulsalam Abdlukarem's "Bus Stop"; these, I found the most arresting, alluring, fascinating, and creative of all.
Perusing or possessing A Celebration of Modern Nigerian Art -101 Nigerian Artists is an engaging foray and treasure hunt into the emerging world of brilliant and gifted Nigerian artists.  The volume features a good and sensible selection of art works that does not just illuminate creativity and skills; but serves as a presage essay into lives of talented persons, most of whom are just beginning their life's journeys as artists. Bosah and Edozie and their literary and artistic cohorts have done a magnificent job, and so, with such verve and elegance in selecting and rendering the paintings and photographs that are the most captivating and bringing them into the public sphere.
A Celebration of Modern Nigerian Art -101 Nigerian Artists highlights the quality of work produced by Nigerian artists in Nigeria and the Diaspora thus empowering them. This is a volume that educates, inspires and empowers, which will certainly further the noble aims of the Society of Nigerian Artists. It is a book for scholars and students, as well as glossary for long-term collectors and investors of African contemporary arts.  It introduces the reader to diverse voices, sensibilities and perspectives, and most all, to compassionately drawn paintings that would in time, become the unvarnished evidence of the way we were.  Encountering this volume is the same as a three-hour long trip to an engrossing museum of modern African arts.  Hence, it is a must-own volume.
Putting together this work and its launching would not have been possible without the support and partnership of several Nigerian cooperate entities, namely, Total Nigeria Plc, The Guardian, Mexxon Car Hire, Lagos Civic Centre, Transcorp Hilton, the African Foundation for Arts, Global energy Group and Sentinel Poetry Movement. It is gratifying that these entities are alive to their corporate responsibilities and human-interest endeavours, well outside the realm of profit making. Kudos to them.
Mr. Oseloka Obaze is a founding member of the Kwenu.com Book Review Forum, which is dedicated to the promotion of books with Igbo and Afrocentric themes.  He is also a supporting Member of the African Writers Endowment (AWE).  From 1999 to 2005, he served on the editorial board of INYEAKA, the journal of Songhai Charities, Inc., a New Jersey community-based charity founded and run by Nigerians based in New York Tri-state area in the United States, first as its founding Publisher and later as the Editor-At-Large. He is also on the editorial board of  The Amaka Gazette, journal of the Christ the King College, Onitsha Alumni Association in America. His collection of poems, "Regarscent Past: A Collection of Poems" was second among the top three finalists in the poetry category in the African Writers Endowment Publishing Grant Program for 2004. He is working on a novel titled "Happy Eulogy".  He reviews books and arts strictly as a hobby.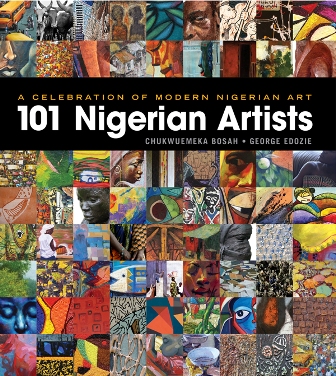 Originally appeared on Kwenu.