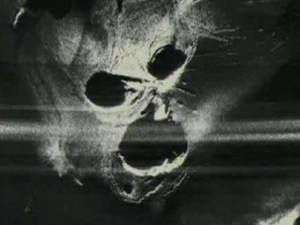 This picture was taken by the Icelandic coast guard using special cameras, it shows the three main vents of the Eyjafjallajökull eruption.
What is this place that just came active?
Revelations Chapter 9:
…………………
11 And they had a king over them, which is the angel of the bottomless pit, whose name in the Hebrew tongue is Abaddon, but in the Greek tongue hath his name Apollyon……
18 By these three were the third part of men killed, by fire, and by the smoke, and by the brimstone which issued out of their mouth…." See The Bible, King James Version.