Political Conflict
By Raynard Jackson
During a BBC radio address titled, "The Russian Enigma," on October 1, 1939, former British Prime Minister, Winston Churchill said, "I cannot forecast to you the action of Russia.  It is a riddle, wrapped in a mystery inside an enigma; but perhaps there is a key. That key is Russian national interest."
The simple meaning behind Churchill's statement is--something that is a puzzle or something difficult to solve. Churchill's statement sums up quite concisely, the relationship that Blacks have with Obama—an enigma.
By Askia Muhammad, Senior Correspondent
September 10, 2011
WASHINGTON (FinalCall.com) - Even as Western European leaders boast of their roles in the overthrow of the Libyan government of Col. Muammar Gadhafi, African leaders who were at first silent about the plot have begun voicing their opposition to the campaign. The African Union (AU) has withheld its recognition of the ruling National Transitional Council (NTC), and a group of 200 concerned African leaders have issued a statement warning about Africa being re-colonized by NATO's European powers.
By Aimable Twahirwa
KIGALI, Jul 26 (IPS) - Rwanda is the first country in the world where women outnumber men in parliament, with women occupying 45 out of 80 seats. However, despite this, experts say that the country still needs a gender equality perspective on how national resources and programmes are implemented.
"The move will help ensure government spending addresses the needs of women and men equitably," said Susan Mutoni, referring to the situation in Rwanda. Mutoni is the project coordinator of gender responsive budgeting in Rwanda's ministry of finance and economic planning.
By Nnaemeka Meribe and Gbenga Adeniji
Thursday, 16 Dec 2010
A comparative analysis of Nigerian legislators' earnings and those of other countries reveals that the former can pay many of their counterparts in other countries and still remain very rich,  Nnaemeka Meribe and Gbenga Adeniji write.
An Indian lawmaker needs to work for at least 49 years to earn the annual salary of a Nigerian senator. A lawmaker in India earns $23,988 (N3.7m) per annum while a Nigerian senator earns $1.2m (N182m) per annum. A monthly breakdown shows that while an Indian lawmaker earns $1,999 (N305, 058) per month, a Nigerian senator earns $ 99,167(N15.18m) per month.
By Biko Agozino
'If a continuous function is observed to be positive at a certain point in time, and then observed to be negative at a later point, then there must be at least one point between the two observed points where the function is zero, where it crosses the line separating the positive sphere from the negative sphere. That point of "transition," that critical point, can always be determined to any degree of approximation desired. I remember this theorem because it is true not only for mathematical functions but also for historical processes. It is, in particular, true for Libya – and, of course, Egypt'. Madunagu, March 17, The Guardian.
By Ebekuo
February 5, 2011
Icheoku says it is laughable the sudden explosion of disgust at Mubarak's style of governance, a sentiment which has become rather too loud in the West particularly in America. Egypt's Hosni Mubarak has now become a pariah dictator whom everybody wants chased out of Cairo 'NOW' that you wonder what hallucinatory substance these 'traducers' have been on all these 30 years plus of Mubarak's dictatorship not to understand the manner of man or the nature of his government.  Mubarak is now being attacked from right, left and center by persons and countries supposedly custodians of democracy; and you wonder where these countries and persons have been these past 62 years, particularly the last 30 years Mubarak has been a maximum ruler of the land of the Pharaohs including the 5years he was a vice president? These people as well as many television, newspaper and radio commentators are now behaving as if Hosni Mubarak suddenly and like a meteor, just materialized on the scene of power in Egypt.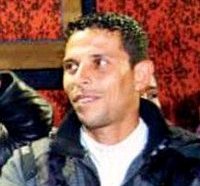 By Oguejiofo Annu
January 15, 2011
Since a young man named Mohamed Bouazizi poured petrol over himself on December 17 and set himself, alight in front of the office of the Governor of his region, life turned upside down in Tunisia and the fires that he lit has burned until it engulfed the entire country from town to town.
Mr Bouazizi an indigent, indigenous, black Tunisian university graduate had no job in what was suppposedly an enlightened and prosperous African country. He could not find employment anywhere much as he tried, and he had body and soul and family to cater for.