Newsworthy
Aminatta Forna wins Commonwealth Writers' Prize 2011 Best Book for The Memory of Love
Craig Cliff wins Commonwealth Writers' Prize 2011 Best First Book for A Man Melting
Defining books "of our time", say judges
Today [21st May] the winners of the 2011 Commonwealth Writers' Prize were announced in Sydney in an exciting climax to this year's final programme. Critically acclaimed international literary titles for Best Book and Best First Book were awarded to: Aminatta Fornaand Craig Cliff.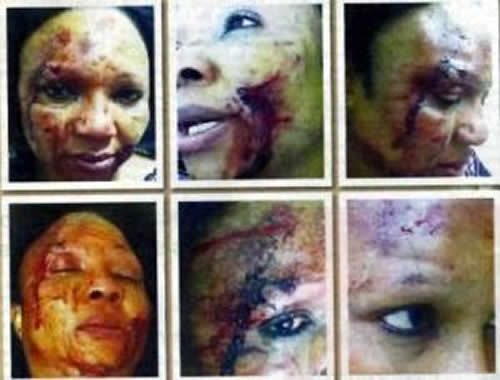 Nigerian Ambassador to Kenya, Dr Chijioke Wilcox Wigwe, Assaults Wife
Nigerian ambassador to Kenya, Dr Chijioke Wilcox Wigwe, is on the verge of going on an unprecedented trial in that country for assault, battery and cannibalism. On May 11, Wigwe allegedly attacked his wife, Tess Iyi.
According to diplomatic sources, Kenya Police Commissioner Mathew Itwere has formally written to the Nigerian government through the Ministry of Foreign Affairs asking the Nigerian government to waive the immunity of ambassador Wigwe to enable the prosecution to go ahead.
The New York City, State and Federal governments will be hosting an Africa Day Reception to commemorate the Africa Day Annual Celebration on May 24th, 2011 from 12Pm to 6PM. This is a unique reception and of a rare kind, since it marks the first time the State would be commemorating this event since the initial inception of the African Union, formerly Organization of African Unity, in 1961.
By Chipo Chung
May 18 2011
The Africa Centre was founded in 1962. Its home, at 38 King Street, Covent Garden, London, was gifted to the African people in perpetuity by the Catholic Church. Over four decades the building has been a refuge, a meeting place and cultural beacon for the likes of Desmond Tutu, Kenneth Kaunda, Wole Soyinka and Walter Rodney, and an iconic landmark for Africans in Britain. In March 2011, news leaked that the Africa Centre's Board of Trustees were engaged in a secret deal to sell a 125 year lease of 38 King Street to Capco, a property developer. A campaign to save it quickly emerged, demanding a public consultation with the community on the sale of the centre and garnering the active support of Desmond Tutu, Mo Ibrahim and Youssou N'Dour amongst others, together with over 1,000 petitioners. Thus far, the Board refuse to meet with the community and the sale of the iconic landmark is imminent.
It is widely known that the wealthiest Black person in America is television talk-show diva Oprah Winfrey. No one else even comes close. Winfrey had reached a net worth of $2.7 billion.
However, culling information from a variety of sources, we conclude that the recession was not kind to Winfrey and she finished 2010 with wealth between $2.4 billion and $2.5 billion.
By Dulue Mbachu
April 15, 2011
April 15 (Bloomberg) -- Nigerian President Goodluck Jonathan will probably win tomorrow's election in Africa's top oil producer, bolstered by the opposition's failure to agree on a single candidate to stand against him.
June 28, 2007
Today was an historic day for local democracy as Portlaoise Town Council elected the first black mayor in the history of Ireland.
Cllr. Rotimi Adebari was elected by a vote of 6 to 3 in a crowded Council Chamber. Cllr. Adebari, a Nigerian national, arrived in Ireland in 2000 and settled in Portlaoise Town. In 2004 he ran for the local Portlaoise Town Council Elections and became the first non-national to take up a position as a public representative in Laois. He then took up the Chair for the election of vice-cathaoirleach, Ms Mary Sweeeny. Both were warmly congratulated by their fellow councillors.