Culture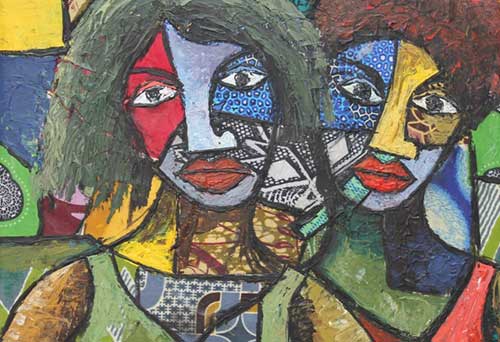 Art Exhibition - Shifting the Paradigm: The Art of George Edozie
Reception at Museum of Contemporary Art, North Miami (MOCA)
December 2, 2014 from 7 – 9 PM
The Museum of Contemporary Art, North Miami (MOCA), South Florida's oldest and only museum dedicated exclusively to contemporary art, will kick off Art Basel week in Miami with a thought provoking exhibition featuring contemporary artist, George Edozie.
When A Woman Loves by R.Kelly, recording artist, songwriter and producer.
Ethiopia: The Origin of Coffee
Adapted from Selamta, The In-Flight Magazine of Ethiopian Airlines
Edited By Professor Nkiru Nzegwu
Abyssinia, now Ethiopia, is the original home of the coffee (arabica) plant. Kaffa, the province in the south-western highlands where they first blossomed, gave its name to coffee. The formal cultivation and use of coffee as a beverage began early in the 9th century. Prior to that, coffee trees grew wild in the forests of Kaffa, and may in the region were familiar with the berries and the drink. According to Ethiopia's ancient history, an Abyssinian goatherd, Kaldi, who lived around AD 850, discovered coffee. He observed his goats prancing excitedly and bleating loudly after chewing the bright red berries that grew on some green bushes nearby. Kaldi tried a few berries himself, and soon felt a sense of elation. He filled his pockets with the berries and ran home to announce his discovery. At his wife's suggestion, he took the berries to the Monks in the monastery near Lake Tana, the source of the Blue Nile River.
Chief Ebenezer's famous song Olowo Laiye Mo. A spiritual and moving song that speaks to the soul.
By Louis Chude-Sokei
December 17, 2009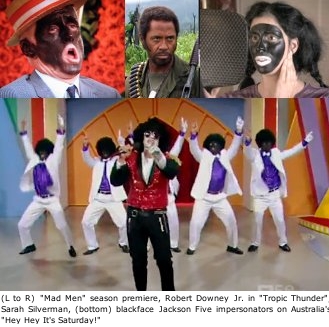 It should be clear by now that we are at the cusp of a new era of classic, no-holds-barred, in-your-face minstrelsy. Just this year alone blackface "incidents" have flared up in cultural zones ranging from America's Next Top Model to critics' darling Mad Men, from YouTube and Facebook to this years' edgiest of Halloween costumes. French Vogue's recent photo-spread of a model in blackface was therefore less an act of racism than a calculated statement of the zeitgeist. That it so quickly followed on the heels of a now notorious blackface Jackson Five impersonation broadcast on Australian television was telling: the skit immediately went viral just as blackface did the moment it appeared in nineteenth century America.
By Pierre Clitandre
"Tout ce que nous avons comme références sur la modernité nous vient de l'Europe. Le livre nous propose un nouveau discours, à partir de la culture haïtienne et de ses multiples héritages, qui met en valeur l'aspect authentique de ma production plastique." Phillipe Dodard nous parle de la nouvelle publication sur son travail, de son parcours, de ses expériences spirituelles et du métissage d'une esthétique qui est en même temps l'indigénisme et son dépassement.
This is a short clip from the powerful film Sankofa. The film was directed by Ethiopian born filmmaker, Haile Gerima, who is based in United States. Sankofa opened 1994 as a widely acclaimed film. The film is about slavery, African resistance to the institution, and mental destruction on the psyche. This is a must watch.